Welcome to Brayberry Farm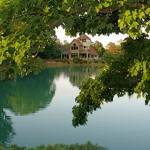 Brayberry Farm is a small farm located in north central Arkansas that breeds and sells adorable, affectionate miniature mediterranean donkeys. We strive to raise top quality jacks and jennets with outstanding pedigrees and specialize in breeding award winning, show quality stock. From the time our miniature donkeys are born they are imprinted and trained to become the perfect addition and loving pet for any family.
We hope that, as you browse, you will sense and share the joy we find in our animal friends, our splashes of color through the seasons, and the peace we find in a more natural, less "manmade" lifestyle.
Save
Save
Save
Save
Save